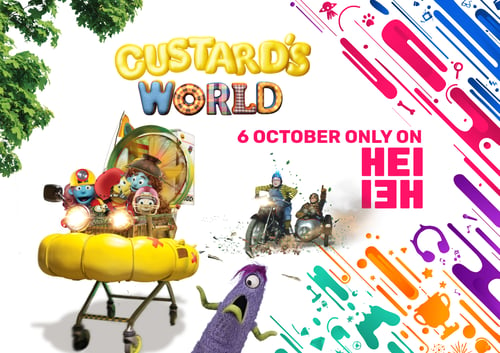 On the 6th of October Custard's World - Mission Control Kids will launch on TVNZ's HEIHEI platform. It's a new, ad free (wow!), totally safe, dedicated platform for kids!
We are proud to be one of the many NZ producers to make up the 80% Made in NZ content. For the next 4 weeks we are celebrating and we've invited some of our HEIHEI friends to join us! Each weekend there'll be different shows visiting! Loads of activities, meet and greets with the stars from your favorite shows and awesome experiences put on just for you...and it's all FREE! Check it out below!


---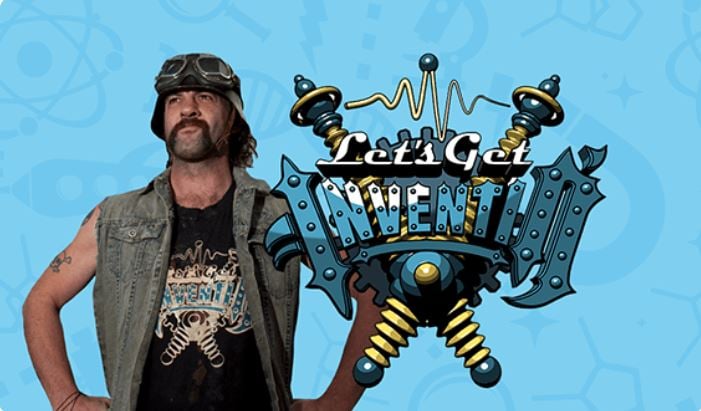 Let's Get Inventin' Workshop!
Luke Nola's "Invention Workshops" were inspired by the award winning, Emmy and BAFTA nominated TV show he created. Since March 2007 Luke has been sparking children's imaginations through these workshops all across NZ!
That's alot of b

rig

ht sparks!!
"All kids are burs

ting with bright ideas. To prove it, 12 on the show have their own Patents" states Luke. "We have

toured over 100 schools throughout New Zealand. Meeting our fans, seeing them embrace the culture of creative thinking and innovation. Embrace S.T.E.A.M. through their own ideas."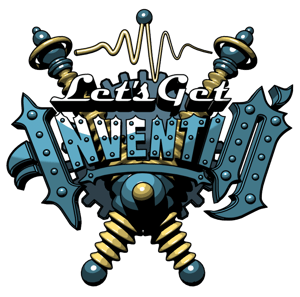 The Invention Workshop presents an opportunity for kids to experience the process that the young inventors enjoy on the show. We have designed a program that
opens children's eyes to the possibility of imaginative thought in business and scientific fields.
Kids will explore how to encourage the free forming of ideas, establishing a brief, exploring possibilities to create an invention concept. All kids will produce an original invention concept with the guidance of Luke and some will experience presenting their invention idea to an audience! Great practice for Dragon's Den! (kidding)
Luke and assistants will coach the kids through this fun and imaginative process. Space is limited to ensure Luke has an opportunity to support the participants along this journey. Bookings are recommended.
When: Saturday 15th and Sunday 16th September
Time: 10:00 am and 2pm
Duration: 1 Hour
Recommended Ages: 8-12 years
---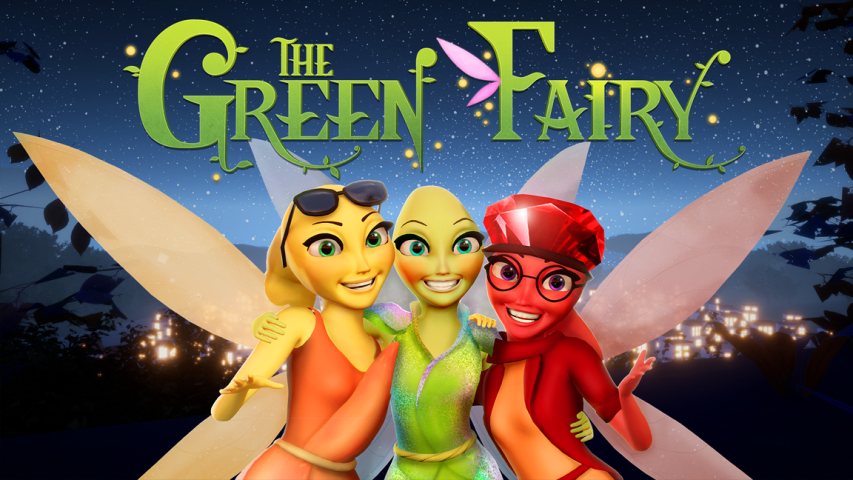 When:
Saturday and Sunday - September 8-30th
10am till 2pm
The Green Fairy is visiting Whoa! Studios every Saturday and Sunday (10am-2pm) in September! You will be able to step into the magical Fairy Ring to go on a Virtual Reality adventure. Bring your iPad and play with the Augmented Reality episodes to visit the fantasy world of the Big Little City!
Watch exclusive screenings of the Fairy Vlogs and learn more about the Augmented Reality book, where the Green Fairy pops out of the page to read you a story.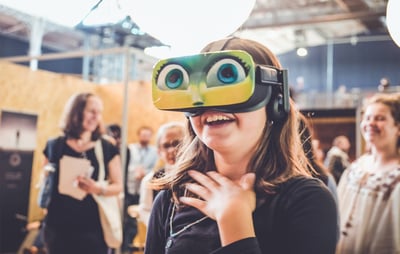 Virtual Reality Experience - Experience a 10 x minute VR Movie!
Be immersed in a VR world where you'll follow the adventure of the Green Fairy. This is a story-driven experience, where the user follows the fairy as she tells them a story through interactive VR using the Oculus headset.
Augmented Reality Experience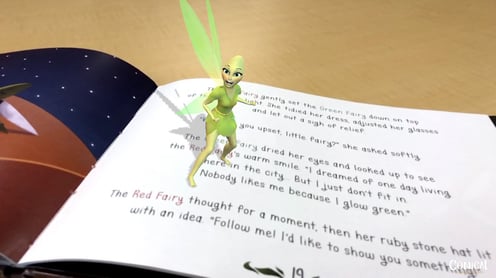 Colour your very own augmented reality Green Fairy story! Tables and sheets for colouring will be provided. Just bring along your own ipad or use one of ours to see the story come to life.
The Green Fairy AR Story Book! Kids will get a chance to get a copy of the Green Fairy Book. By using the Green Fairy app, they can bring the fairy to life, out of the page to read them the story in the book through the magic of Augmented Reality.

---
What's Coming Up? 22-23rd September
---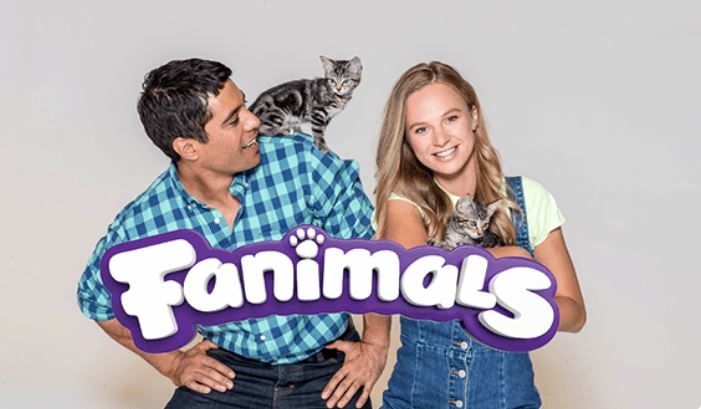 FANIMALS LIVE AT WHOA! STUDIOS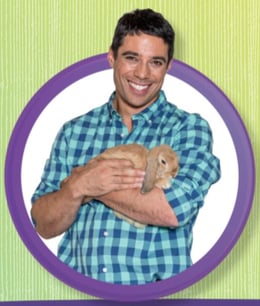 Fanimals – New episodes at 4:30 every Weekday on HEIHEI
Join the Fanimals family and their furry friends for an animal education! Meet the Kiwi kids who are nuts about animals, and the rescued pets finding new homes. New episodes arriving at 4:30pm every weekday.
---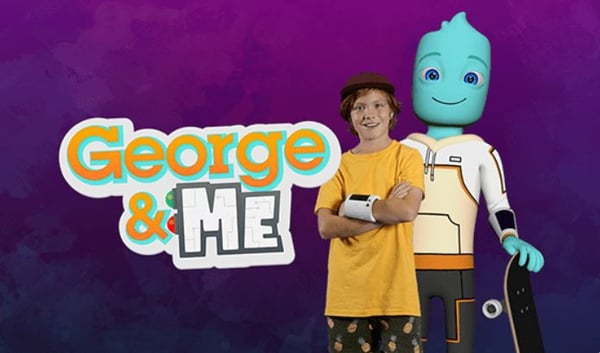 George & Me AT WHOA! STUDIOS
George & Me uses animation to create a fresh fun science-based series that gives kids insights about themselves! George is a Kiwi kid who loves skateboarding & the beach. Me is his sidekick, an inquisitive animated character who tends to bear the brunt of their antics! Together they 'go micro' to explore the human body... all the weird and grossly fascinating stuff kids want and need to know to take better care of themselves (and stay safe).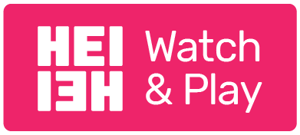 Season 1 - Available Now on HEIHEI
HELP DEFEAT DR. GLOOM -

LIVE SHOW
---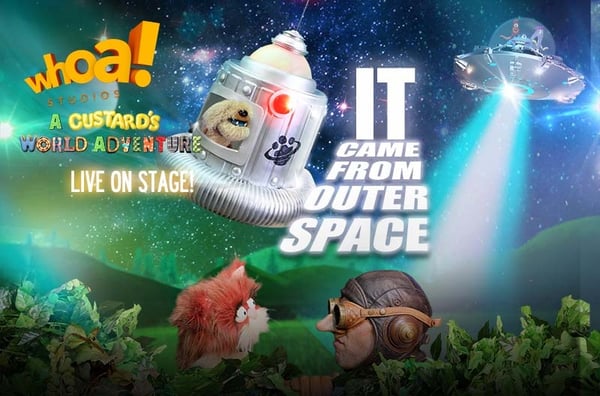 It Came From Outer Space is a 45 minute pantomime show full of laughs, songs, aliens and silly villains that are sure to get the whole family laughing.
It's a day like any other in the Town of Doodle. The sun is shining, children are playing, and would-be Super-Villain of The Year, Dr Gloom, is trying to steal everyone's smiles…
Suddenly, from the skies, comes Doog, an alien dog-like creature whose spaceship crashes in Doodle. Now, Dr. Gloom has his sights set on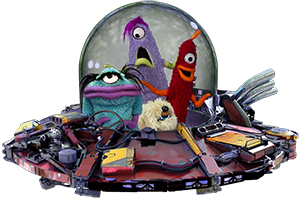 capturing Doog. YOU can join the adventure and help our young heroes find Doog first and save the day in –IT CAME FROM OUTER SPACE!
Visit our show page for screening times.
Plus Children Get Free Park Access with your show tickets!.
---
From the 26th August - 30th September we will fund match any ticket purchased to a Live Custard's world show and donate the value to our Tix4Nix programme.
That means if you come along to Whoa! with your family for a great time you'll be making another family smile too! Now doesn't that feel good…? And if you want to really get happy, visit our

store

to buy a few smiles for a family via Tix4Nix. We are trying to raise 5000 individually sponsored tickets to make a difference to at least 1500 families, so every little bit helps.
When you purchase tickets to any Custard's World show eligible for a fund match, or any purchased Tix4Nix Ticket, you will

go in the draw to win!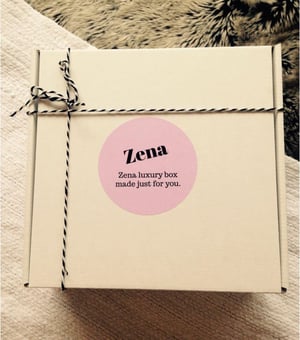 Because you are giving a smile, we think you deserve a little HUG!!
Or rather, a Petite Hug - from Zena!
Zena's hug in a box is a little bit of luxury indulgence just at the right time of the month. All organic necessities, plus, 3-4 luxury natural beauty treats, and lifestyle must haves.
We are giving away 1 every Saturday in September!