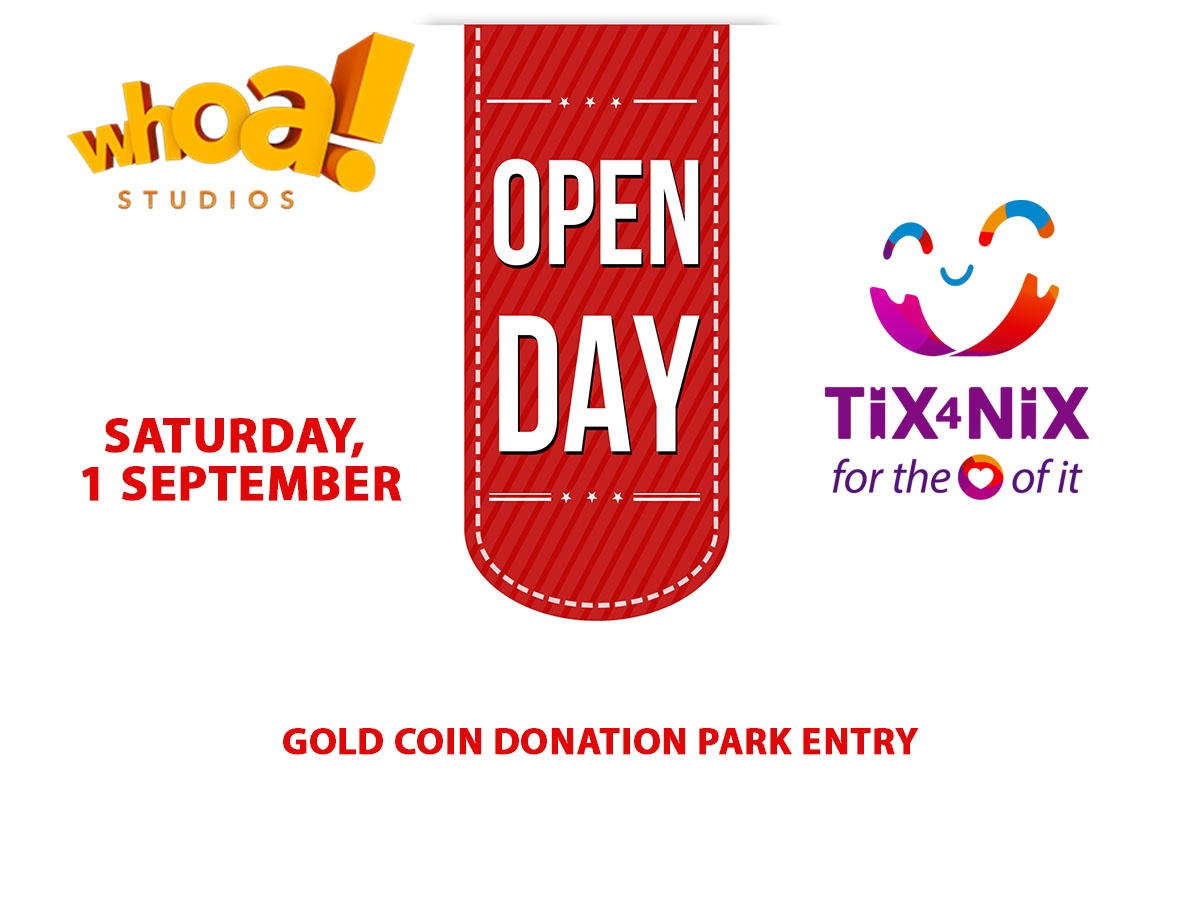 On Saturday, 1st of September we will be celebrating International Charity Day (Sept 5th) with an open day at Whoa! Studios. It'll be a fun-filled day with lots of inside and outdoor fun including puppetry, fairy fun, face painting, prizes and more!! Come and learn about all the facets of Whoa! Studios, including behind the scenes tours, check out what our Events team can offer and learn how we are making a difference in the community and how you could be a part of Whoa!

GOLD COIN ENTRY FOR CHARITY
Come and enjoy playing in the park with just a Gold Coin donation! Donations will go toward our Tix4Nix programme which provides a day of fun at Whoa! Studios for families in need and those supported by our charity partners.
Buy a Ticket - Give a Smile - Tix4Nix Charity Fund Match 25 Aug-30 September'18.
During August and September we will be fund matching any tickets purchased for our Custard's World live shows with a Tix4Nix charity ticket (see more below). Funds are managed by the Clarity Trust. Read more about Tix4Nix.
Check out what's on below!

From the 26th August - 30th September we will fund match any ticket purchased to a Live Custard's world show and donate the value to our Tix4Nix programme.
That means if you come along to Whoa! with your family for a great time you'll be making another family smile too! Now doesn't that feel good…? And if you want to really get happy, visit our store to buy a few smiles for a family via Tix4Nix. We are trying to raise 5000 individually sponsored tickets to make a difference to at least 1500 families, so every little bit helps.
When you purchase tickets to any Custard's World show eligible for a fund match, or any purchased Tix4Nix Ticket, you will go in the draw to win!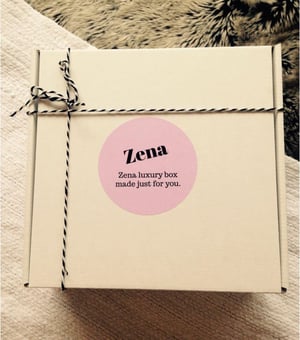 Because you are giving a smile, we think you deserve a little HUG!!
Or rather, a Petite Hug - from Zena!
Zena's hug in a box is a little bit of luxury indulgence just at the right time of the month. All organic necessities, plus, 3-4 luxury natural beauty treats, and lifestyle must haves.
We are giving away 1 every Saturday in September!



---
Doors Open 9am - Activities start 10am
---
10.00 AM - GATES OPEN
10.00 AM - 3.00 PM - Colouring competition (all day)
10.00 AM - 3.00 PM - Park play (all day)
10.00 AM - Puppets and 'Colin' Welcome to Whoa!
10.30 AM - IT CAME FROM OUTER SPACE (ticket purchase needed)
11.00 AM - 1.00 PM - Face Painting
11.30 - AM - Behind the Scenes Tour Pre-booked tour (10mins)
11.30 AM - 1.30 PM - FREE Balloons & Balloon Animals
11.45 AM - 12.15 PM - Puppets in the Park
12.00 PM - 12.30 PM - SHOW - 111 Ambulance show - Chris Saunders
12.00 PM - Best costume awards on the red carpet
12.00 PM - Pre-booked studio tour (10mins)
12.30 PM - IT CAME FROM OUTER SPACE (ticket purchase needed)
1.30 PM - 2.00 PM - SHOW - 111 Ambulance show - Chris Saunders
1.30 PM - 2.00 PM - Pre-booked studios tours (10 mins)
from 2.30 PM - Puppets in the Park
3.00 - Park Play
Please note, some activity times are subject to change, check back for updates.
All Day- Tix4Nix information, Event's information & General Great FUN!
---
10:30am and 12:30pm - Help Defeat DR. Gloom -

LIVE Show
---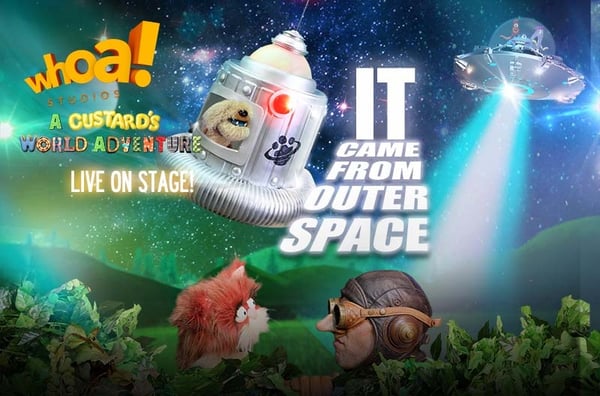 It Came From Outer Space is a 45 minute pantomime show full of laughs, songs, aliens and silly villains that are sure to get the whole family laughing.
It's a day like any other in the Town of Doodle. The sun is shining, children are playing, and would-be Super-Villain of The Year, Dr Gloom, is trying to steal everyone's smiles…
Suddenly, from the skies, comes Doog, an alien dog-like creature whose spaceship crashes in Doodle. Now, Dr. Gloom has his sights set on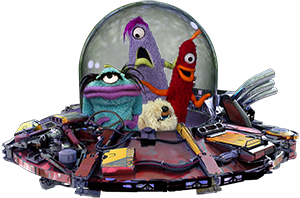 capturing Doog. YOU can join the adventure and help our young heroes find Doog first and save the day in –IT CAME FROM OUTER SPACE!
When:
1030am and 1230pm Showings
Plus Children Get Free Park Access with your show tickets!.
---
1:30-2:30 Behind the scenes tours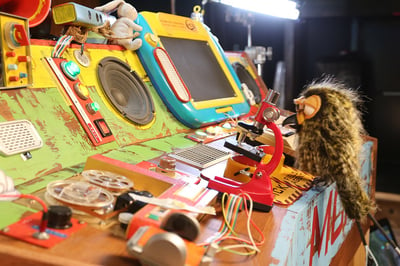 Check out some of the sets for our new Custard's World- Mission Control Kids show - premiering on HEIHEI in October!
Bookings Essential and FREE!
3 Tours Available
From: 1:30pm-2:30pm
---
111 Ambulance Song - Chris Sanders Live
---
Sing Along with Chris!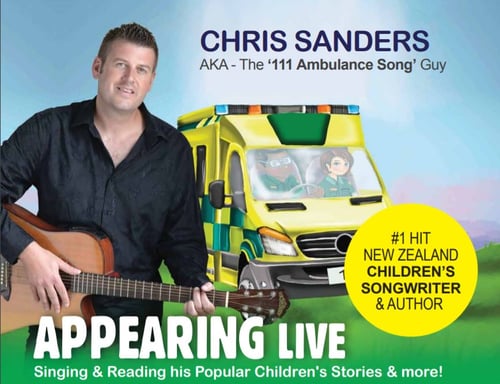 Chris Sanders is one of New Zealand's top Children's singer-songwriters and authors. His latest release 'Call For The Ambulance' featuring the '111 Ambulance Song' was written for the ASB St John in Schools Education Programme. It was released in May 2018 and has already sold over 4000 copies in its first month. This fun and very catchy book and song will help save lives by empowering kiwi kids with the knowledge of how to react in an emergency and dial 111.
The '111 Ambulance Song' also reached #1 across the iTunes and Google Play Children's Music Chart, also reaching #2 in the iTunes Chart across all genres above the likes of Ed Sheeran and Justin Timberlake! It was also the highest charting Kiwi kids song ever, reaching #2 in the NZ Music Heatseeker Chart.
Chris will play his hits and music for the whole family - Live!
When: 12:30 and 1:30pm
---
Be in to WIN! -Colouring & dress-up competitions!
---
Colour and be Creative to Win!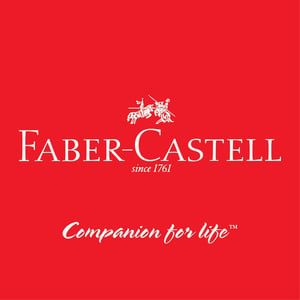 Join us at our Faber-Castell Colouring Stations! There'll be plenty of scope for the kids to express their creativity and colouring talents at the colouring stations on the red carpet. Faber-Castell Prizes will be given for 3 different age groups including:
Under 5's, 5-8, 9-12 year olds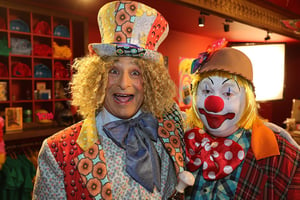 DRESS UP - and WIN!
Come dressed as your favorite character, alien, glam-rocker, walk the red carpet - and you could take out a prize the best costume!!
Note: Terms and Conditions apply and can be viewed on the day. By entering the competition, you agree to the terms and conditions