There's lots of family fun to be had at Whoa! Studios this school holidays. Be entertained, learn new things with the Kellogg Gut Zoo, get creative with Faber-Castell, join us to recognise ANZAC day, or show off your best Alien costume. There's fun and prizes for up for grabs! We hope to see you soon!
---
Josh Leys - Live This Sunday 1-4 pm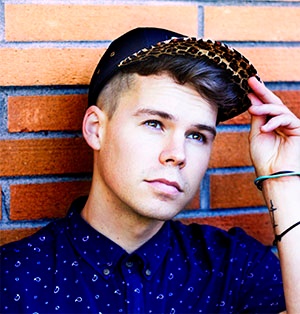 ---
Smooth Sunday Sounds at The Grounds

Josh Leys is a multi-talented entertainer. He can he beat-box, rap, and loop up a storm with his
one-man band.
Josh has it down pat with his landscape of sound, all instrumental live experience.
When: Sunday 22nd April 1-4pm
Enjoy fantastic day out for the whole family! let the kids play while you kick-back, relax and enjoy the sounds of Josh with good friends.
---
Help Defeat DR. Gloom - See a Show
---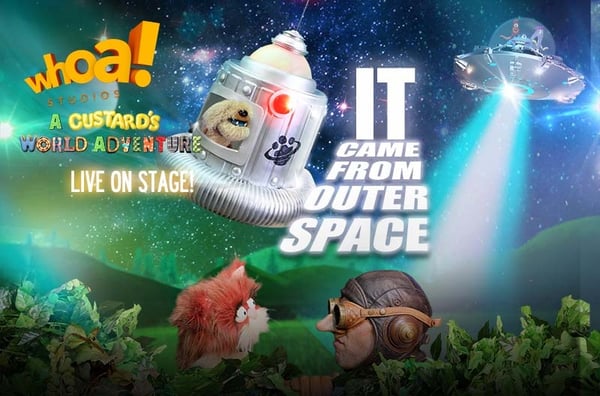 It Came From Outer Space is a 45 minute pantomime show full of laughs, songs, aliens and silly villains that are sure to get the whole family laughing.
It's a day like any other in the Town of Doodle. The sun is shining, children are playing, and would-be Super-Villain of The Year, Dr Gloom, is trying to steal everyone's smiles…
Suddenly, from the skies, comes Doog, an alien dog-like creature whose spaceship crashes in Doodle. Now, Dr. Gloom has his sights set on capturing Doog. YOU can join the adventure and help our young heroes find Doog first and save the day in –IT CAME FROM OUTER SPACE!
When:
During the school holiday's Show's operate from Wednesday to Sunday
11am and 2pm Showings
Plus Children Get Free Park Access with your show tickets!
Only till 27th April
USE PROMO CODE FUN1 for and extra $5 off each ticket*
*Not to be used with any other offer, only valid for online bookings.

---
Creative fun with Faber-Castell
---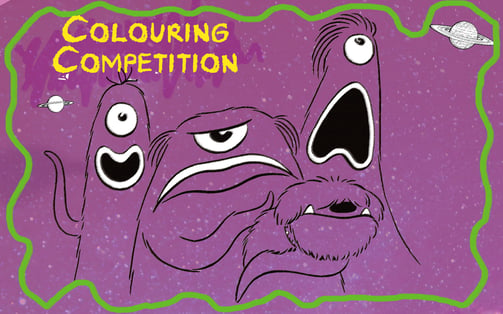 Wednesday's Colouring Competions!
Join us at our Faber-Castell Colouring Stations! There'll be plenty of scope for the kids to express their creativity and colouring talents at the colouring stations on the red carpet. In addition to the colouring sheets for the competition, each child will be encouraged to colour a poppy to remind us of our veterans and to acknowledge ANZAC day. Children and parents can help us fill a wall of Poppies to commemorate, honour and remember our ANZAC's.
Faber-Castell Prizes will be given for 3 different age groups including: Under 5's, 5-8, 9-12 year olds
When: Wednesday 18th and Wednesday 25th (Anzac Day) April 2018
Note: Terms and Conditions apply and can be viewed on the day. By entering the competition, you agree to the terms and conditions.
---
learn something new
---

KELLOGGS Gut Bacteria Zoo
Ever wanted to know the inner workings of your tummy? Well now you can – Kellogg's one-of-a-kind Bacteria Zoo will be popping up at Whoa! Studios these school holidays.
Get hands on with the larger-than-life animatronic gut bacteria; find out what keeps these guys fighting fit; and hear from the Bacteria Zoo Keepers on how cereal fibre makes your tummy tick!
When:
Thursday 19th – Sunday 22nd April 2018
---
Eat & Play!
---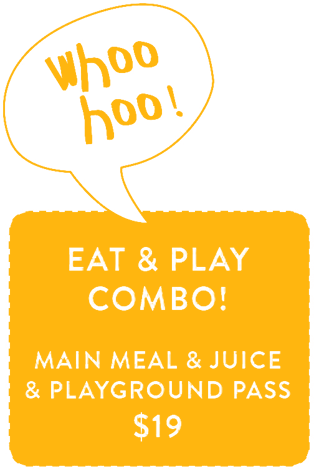 New Kid's Menu means Savings and Relaxation (finally!) for Mum and Dad!

Want to come and dine on delicious food to better some of Auckland's best eateries?
(if we do say so ourselves!)
If you aren't sure how to fill a day during the holiday's, bring the little ones to dine at The Grounds. with the new Kid's EAT & PLAY COMBO, you'll fill their tummies with yummy hearty food and turn their attention in the direction of the park to let them run riot! Leaving you and your significant other, or yourself a little bit of relaxation as you indulge in the delicious food, wine and craft beers. Top it off with a Vittoria coffee and something tantalizingly decadent from the desert menu...not your average combo!
Park play must be utilised on the same day as the combo is purchase by the diner

Park play is included complimentary to Eat & Play Combo purchasers and cannot be redeemed for cash or transferred.

Eat & Play Combos are only valid for children
---
Far out fridays - Is there Life out there??!
---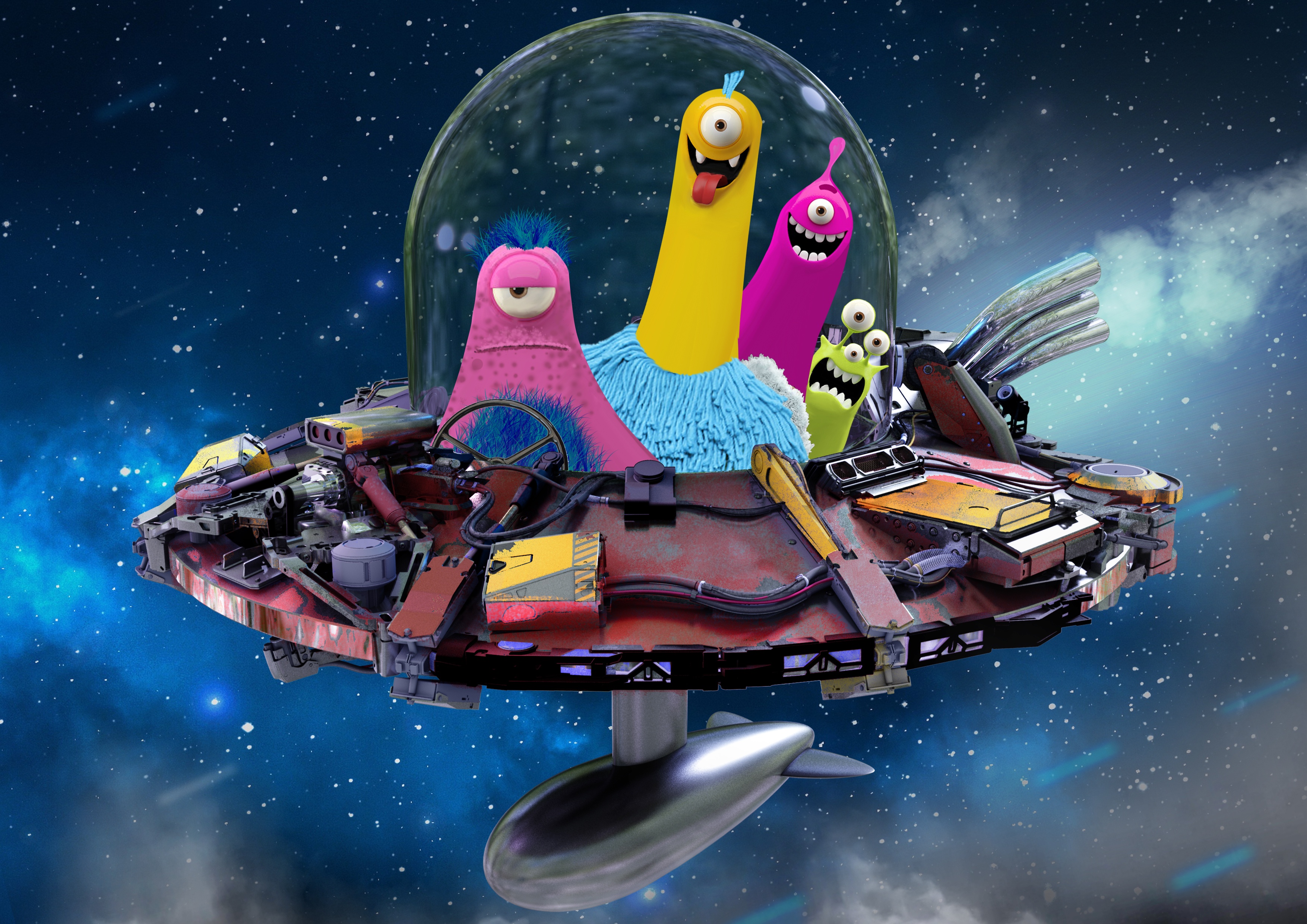 Calling All - Aliens, Trekkies, Skywalkers, Astronauts, Wonder Women and other Outer Space Party People!
If there's one thing we've learnt from the Doods since they met Custard in Doodle woods, is that Aliens know how to party! So bring your Far-out Outfits down to Whoa! Studios on Friday's over the school Holidays and join in the Space-tacular Fun!
If you don't have an outfit don't worry, come see us at the Doodle Toy Store where we'll have some to choose from! Plus, we'll be giving out spot prizes - that means for you too Mum and Dad!
Costume hire: Just $3 for 3 hours of dress up fun.*
When:
Friday 20th and Friday 27th April 2018
* Note: $10 bond or a piece of Identification such as a Drivers licence must be left with Doodle Toy Store staff upon hire-age. This will be returned when the costume is returned. We expect some damage to costumes as a natural part of play, however we appreciate some care be taken with the garments so other children or adults can utilise them once laundered.
---